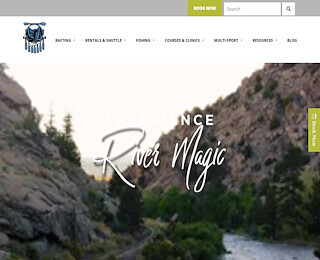 White water rafting is intimidating when you have never done anything like it. The fast-moving water and rocky river terrain will feel like a script out of a thrilling movie because you do not know what to expect throughout the boating ride. Our goal is to give you a better rafting experience and answer all issues you may wonder about. These tips will ensure you have the most enjoyable summer or spring because they will provide extra safety cues and tips to get an enjoyable Arkansas river fishing course experience.
Tips On How To Enjoy Rafting In Arkansas River
Tailor The Trip To Your Desires
Believe it or not, you can enjoy a water rafting experience that will match your level of sportiness and adrenaline drive. It is worth it when you hire a rafting expert to take you through all the different class rapids, so you have an opportunity to get either the calm river experience or a high-intensity adventure with a lot of different current releases. Browsing some of our packages will educate you on what services we offer and enable you to choose an adventure for yourself and your rafting teammates.
Get Together A Group
Each water rafting experience is different, and you may need to get together a group that enjoys the same things. Most standard water rafts take on 5 to 7 people, but we can also pair you to fill in the numbers with other people. Nonetheless, please keep an open mind about the people you bring to the rafting experience because working with a team will always be more enjoyable than going at it with one or two people.
Include Other Activities Such As the Best Bank Fishing in Arkansas With A Guide
Rafting is the main agenda of any rafting trip, but there is always more than enough time to enjoy additional activities like biking, hiking, camping, and many more activities. We have more than a couple of extra things we think you might like, and it would be nice if you went through all of them, so you know what to expect from the guided fishing trips. No matter what you choose to add, understand that arriving early will give us time to fit in all these items, so you do not have to go back home straight away after the rafting experience.
Pack Accordingly
The best time to go rafting is when the sun is up and friendly weather. This case does not mean you should go rafting with typical summer attire because you are engaging in a high-energy sport that needs a little more additional gear.
Check out some of the things we include in our rafting package, and be sure to source and come with the rest including things like an Arkansas fishing map, so you have a safe and stress-free experience.
Comfortable workout clothes will have you fully prepared for the workout and ready to immerse yourself into the entire trip. On the other hand, do not feel the pressure you need to perform on the same level as an experienced rafter because we do our best to make sure you are secured and only get into the kind of rafting that is good for your health status.
Contact our fishing lakes in Arkansas training institute for more information or book online to reserve your spot today.
Bill Dvorak Kayak & Rafting Expeditions Inc
719 539-6851
17921 US Highway 285
Nathrop CO 81236 US