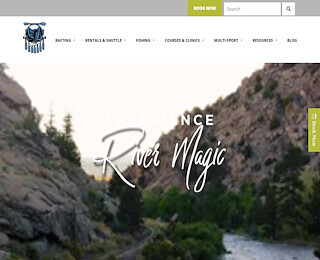 We assume that you already know that water rafting is one of the best vacations for people who love a little bit of sport in the water. As such, you probably want to know the top places you can get the best experience, and have a little assurance that they will have a good time. White water rafting is an incredible experience, and it only gets better when you choose the best rafting companies.
What You Need To Know About White Water Rafting
Locations For The Best Colorado water rafting trips training near me
There are so many places you can experience white water rafting, and one of Colorado's top recommended areas. You want to use a charter that knows all the different geography of the region and will take you to the destinations that offer diverse experiences, including rich natural scenery, different river levels for different rafting experiences, and proximity to other touristic destinations.
Choosing Dvorak Expeditions
Most people will use review sites and social media to see if they can find positive reviews about a rafting company. The problem with using this route is you may not get the complete picture of the charter and only have the highlights that make up a significant part of the trip. It is also unlikely that you will get details about customer support, payment options, and all the packages and activities included in the trip. We have c
Our Colorado white water rafting season training institute makes it easy for you to find the appropriate group and white water rescue courses by looking at every little detail and challenge of the rafting trip. There is a tier of options like half-day, full-day, and multi-day trips, as well as packages with different water levels so you can find a package that is most compatible with your skills and desired experience.
Types of White Water Rafting Packages
Scenic and Kid-friendly Package
A scenic trip is the most comfortable among all of them, and it has little or no need for rafting because the waters are calm all year round. It is more common for rivers to have labels like easy or mild because the waters rarely or never get rough, and the most you may experience are a few splashy sections. The scenic rafting package is most suitable for children and people who do not want to get into strenuous rafting tasks.
Mild Rafting
Mild or moderate rafting packages are the middle ground of all experiences and the best for people who are only getting started with rafting. We carefully tailor the specifics of this rafting experience and choose routes, boats, and guides who will make things both exciting and safe for guests. Many first-time rafters enjoy the moderate rafting experience that is abundantly available all over the Colorado River, which means we also have a myriad of vocational options so you can enjoy a scenic expedition.
Extreme Water Sport
This class has unavoidable thrills, difficulty levels, and challenges all through the length of the expedition. Our white water rafting trip training institute is more strict on who can join this package, but the good news is that we still apply proper safety and rafting skills to make everything comfortable and risk-free.
What is the best time to go white water rafting in Colorado? Contact us for more information or book a consultation on any of the above Colorado white water rafting experiences.
Bill Dvorak Kayak & Rafting Expeditions Inc
719 539-6851
17921 US Highway 285
Nathrop CO 81236 US